current
/
upcoming
/
past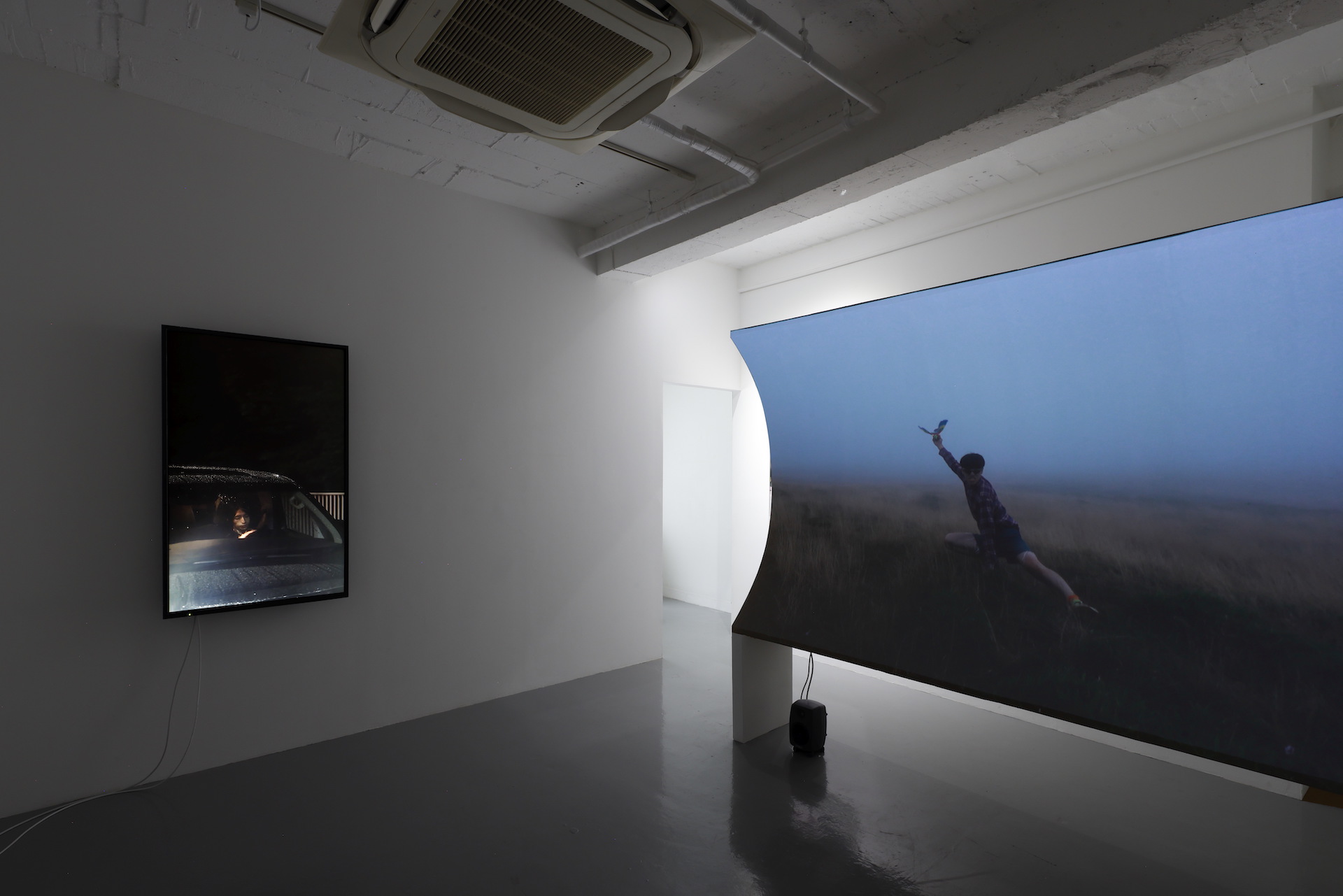 Tomonosuke Kurachi, Naoki Takehisa exhibition "Revenge"

session:2023.8.25fri - 10.7sat 13:00 - 19:00
*closed on Sun, Mon, Tue and public holidays.
venue:SNOW Contemporary


SNOW Contemporary is pleased to present "Revenge," an exhibition by Tomonosuke Kurachi and Naoki Takehisa from August 25(Friday)to October 7(Saturday), 2023.

Tomonosuke Kurachi, born in 1997, focuses on the "amusing" that occurs in our daily life without any context and the behavior of things that give rise to it and creates mainly video installations. On the other hand, Naoki Takehisa, born in 1995, examines and produces images and the systems of human consciousness and communication surrounding them since the spread of the internet through the concept of "photography."

These two young artists attracted attention when they participated in "Planet Zamza"(2022, Former Odaka Bookbinding Site, Tokyo), curated by Rintaro Fuse. Before they started showing their works in contemporary art, they had initially been expressing themselves mainly on social media platforms such as Vine(2012-2017)and Tumblr(2007-), which emerged at the dawn of video posting applications. With such origins, the two artists have been trained in expression on the internet while pursuing their potential regarding the critical nature of contemporary art and its characteristics that encourage deeper reflection.

In this exhibition, "Revenge," the two artists attempt to use their "trained core" to visualize their emotions and sensations online, which one cannot verbalize without a body. The two artists say they feel a strong sense of discomfort with contemporary artworks that are too preoccupied with concepts and ideas and works that simply visualize them. In other words, it is a state in which language enslaves images. This exhibition may be described as a "revenge" by the two artists pursuing the affluent possibilities of images in response to the dominance of language.



Artist Statement

Tomonosuke Kurachi, Naoki Takehisa

Revenge
This exhibition deals with what to do with the inability to remain emotionally intact. Emotions undoubtedly take place within one's own body. But they have no form and cannot be shown to others as they are. Even if you try to put them into words, they will not become themselves, and once you create an image out of what you have verbalized, the nonverbal feelings will somehow be forgotten.

Kurachi and Takehisa have been working mainly on installations recently but have not always presented their works in real space from the beginning. Kurachi's work was initially based on Vine and Takehisa's on Tumblr, and both were based on the premise that their work should be "distributed on a specific platform on the internet."

What the two artists have developed through these productions was, in essence, a "body core." The internet is something that can only be described as a body core, although it does not have a body to begin with. In this exhibition, we would like to examine how to face what is in one's body without verbalizing it through the core. What emerges will probably not be immediately put into words, but we believe it will be something affluent because of it.


2022cSNOW Contemporary, All Right Reserved.